Polar is a leading brand name in the world of outdoor wood furnaces and a manufacturer we're proud to stand behind. Not only is Alternative Heating Systems the only area-retailer of Polar furnaces, we're equipped for Polar furnace installation and repair. Let us sell you the Polar furnace you rely on every day and help you keep it in top-level condition for as long as you use it.
Polar Furnaces
Our experience with alternative heating system installation spans all major models of Polar furnaces. Consult with our team about the best option for you based on your heating demands and property square footage.

Polar G-Class Outdoor Wood Furnaces
We recommend the Polar G-Class products. These extremely clean-burning outdoor wood furnaces have emissions as low as 1.96 grams per hour and efficiency as high as 99%, putting them at the forefront of the market in terms of EPA compliance.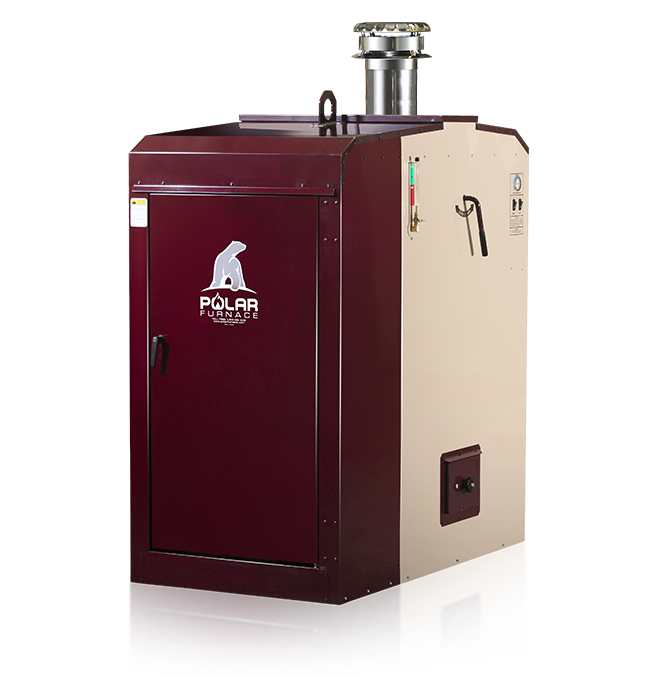 Polar G-Class outdoor furnaces are amongst the cleanest and most efficient solid fuel burning furnaces on the market today. They're also exceptionally easy to maintain and clean, very simple to operate and safer than comparable products. Take a look at what set them apart:
A VOR-TECH combustion chamber, engineered for optimum (99% efficient) combustion and smoke-free wood burning.
An EASY SWEEP system that makes G-Class products easy to clean in seconds without removing any panels.
A SMOKE X-TRACT system for clean, safe wood burning. The built-in channeling system and powerful ECM suction fan work together to keep smoke totally under control.
A STRONGWALL construction system that protects the unit for all manner of weathering, including severe and inclement conditions.
Get the Best from Polar
Alternative Heating Systems is a proud retailer of Polar outdoor furnace systems. We'll be happy to answer your questions and point you toward a Polar product that's right for your home or business heating needs. Contact us today at 231-263-7516 with questions.